Japan was simply fantastic - a real blowout - and it was no small thanks to my three amazingly accomplished tour guides: Jono Maxwell 巨根, Akane Oshima 大島茜 and Kouji Kanaoka 金岡晃司. Here's a pic of my three benevolent hosts: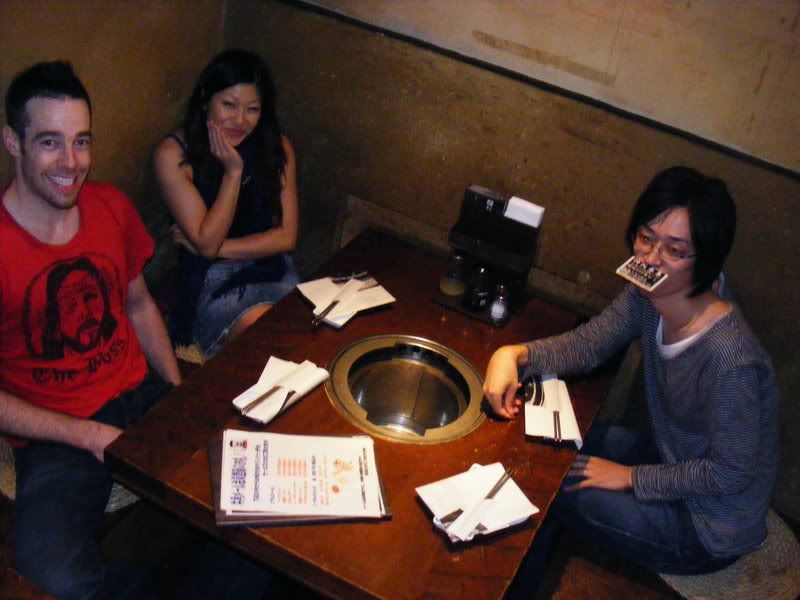 Having local knowledge made all the difference because while the trains ran like clockwork, they wouldn't wait for foreigners to figure out which turbo express local line to be on. Yeah it was a mission on my first day when I was poking around Tokyo by myself and an immense pleasure the following days to merely follow the Jap in front of me when we came to a rail/subway station. 強龍難壓地頭蛇
This is a basic photo-post summarising the trip. We ate and shopped like kings and queens (Kouji ranking under the latter) and made it down to the port city of Yokohama which had a rip-off Chinatown and low-key feel. I also got a tour of the recent GTA-style rundown-and-stabby-stabby massacre that happened at the Akihabara electronics city. Here's Kouji with a panda made out of cardboard boxes near the massacre site. Beats any sandwich board I ever saw!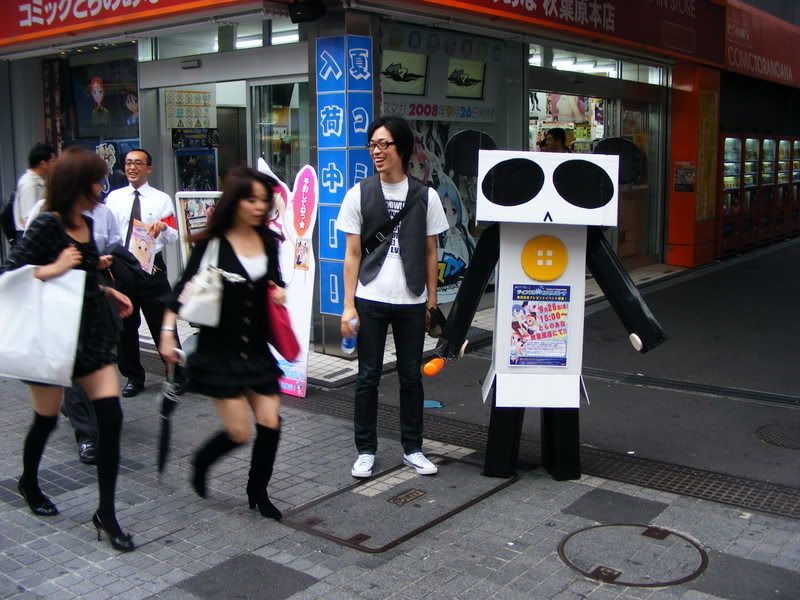 Naturally they had badass video games old and new there, and I think new precedents have been set for travelling as we played Street Fighter 4 or Tekken 6 at least every day. Here we are at Retro Nintendo System World 1-3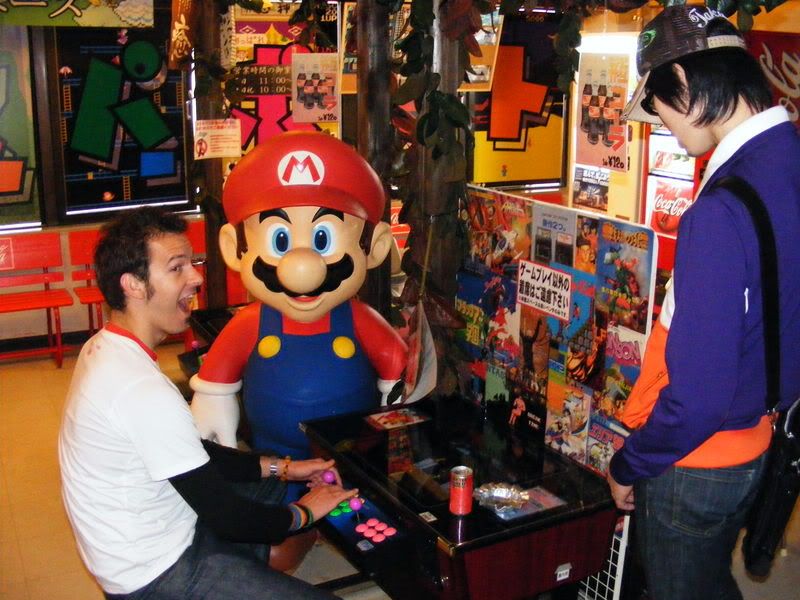 Kouji seemed to have a thing about molesting pandas.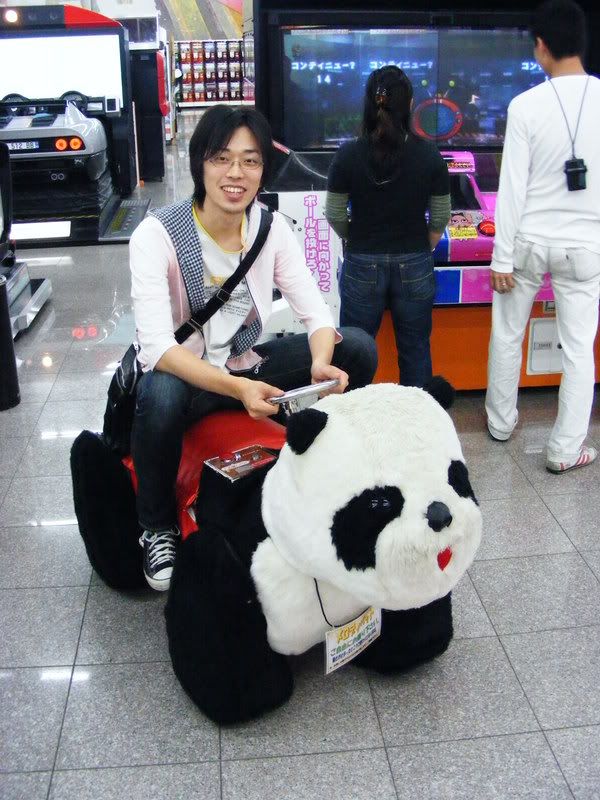 Near that last arcade was Muscle Park, a game park like American Gladiators that was sponsored by the Japanese pro league (what, you're surprised Japan has an American Gladiators pro-league?). This photo was me crash-landing on the finish line. Don't pretend this doesn't turn you on incredibly: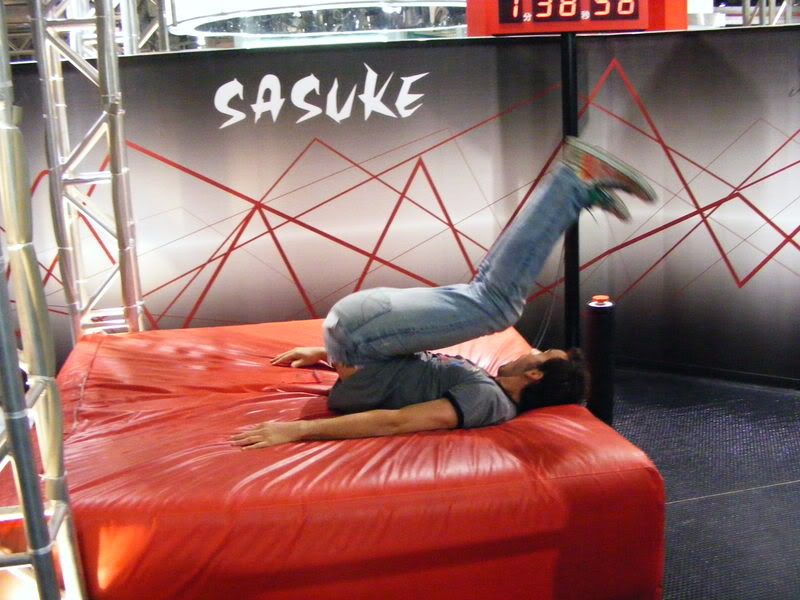 Below are some of the freaks to be found in Yoyoge Park on a Sunday afternoon. It's just a whole lot of love really: pet-lovers, Grease Lightning-lovers, Cosplay-lovers, and wtf-lovers. We got lost for about half an hour and almost made the mistake of taking the park on it's face value - a Shinto shrine honouring the Meiji. Here's Akane, my metabol and I outside the front gate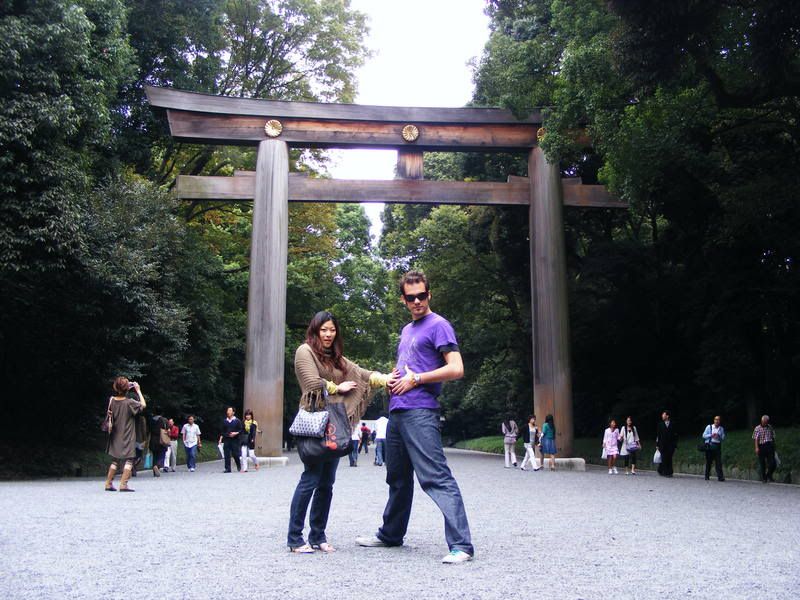 Luckily we managed to find the freaks. Here's the cutest dog in the park: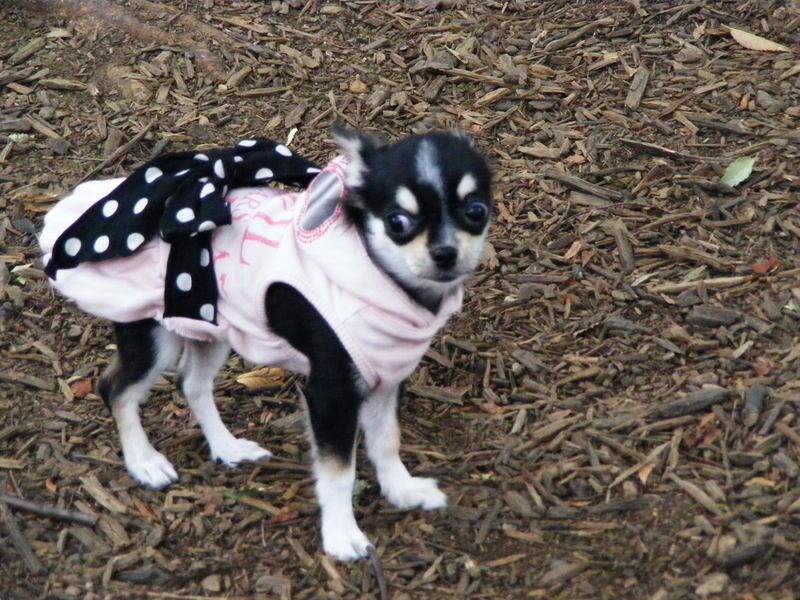 There was the Grease Lightning gang and the similarly-themed (but different and unique and awesome) Harajuku City Gang of the Tokyo Rockabilly Club, battling off against each other with each 100-hit combo dance manouvre more wickedly insane than the next. I got some photos of these guys dancing too but I thought this shot captured the love, affection and planning that went into such outrageous hair: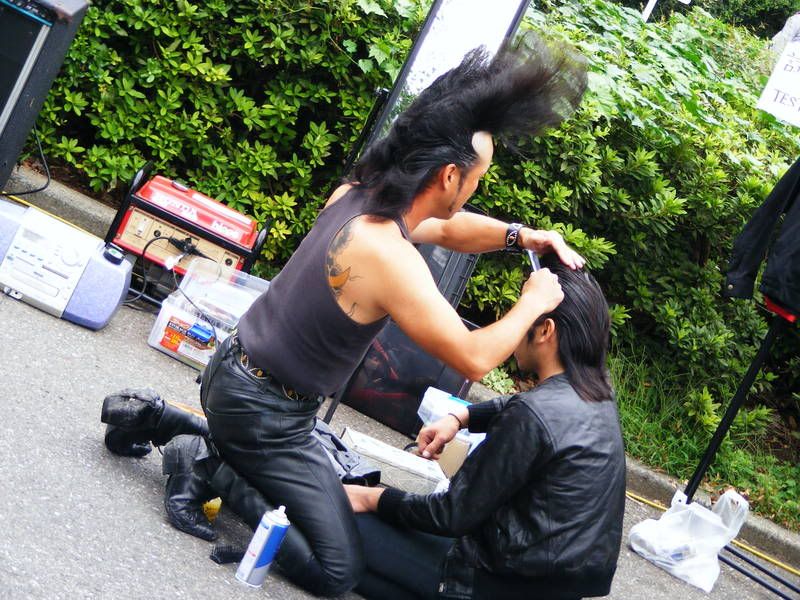 My favourite CosPlay freak. I don't know if it was the character, costume or how it was being worn. Seriously, every weekend these kids do this and you're still wrapping yourself in toilet paper once a year for Halloween?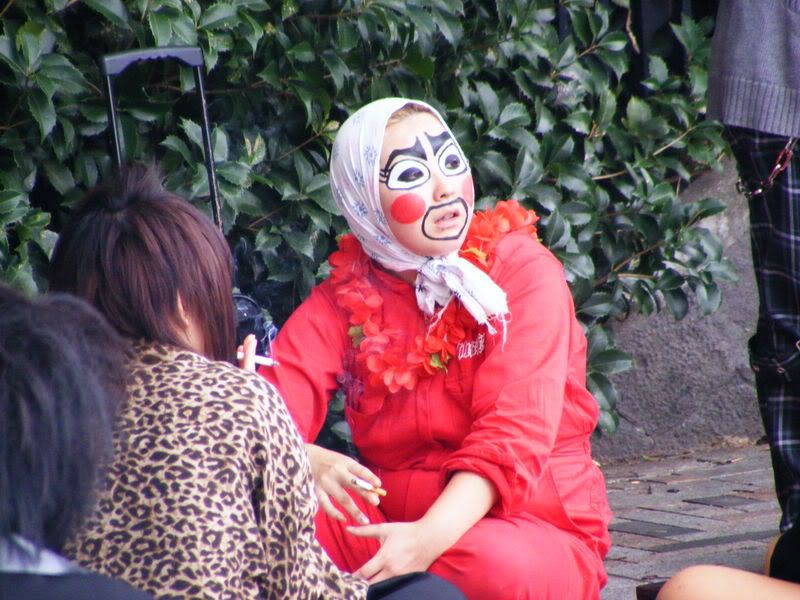 THANKS AND BYE!